One of my absolute favorite trends right now are layering necklaces. I love the way they look; they can be dressed up or down and are so versatile! There are so many possibilities and I recently saw a look with a big statement necklace and two much more dainty necklaces with it and it looked SO pretty. Layering your necklaces can even mean wearing a few of your favorites together - there's endless possibilities. I also love that you can wear them together, separately or with others, mix and matching can be so fun and with pretty necklaces, why not?! This is kind of like an effortless trend because you can easily throw on three or four of your favorite necklaces and be good to go, maybe that's why I love it so much ; )
I am so lucky to have found
Annika Bella Jewelry
- if you want some of the most beautiful layering necklaces among a TON of other gorgeous jewelry, Annika Bella is for you! Dana has the most beautiful handmade jewelry and she is so creative in her work. You would never guess that these pieces are handmade; she has hands down the most amazing Etsy shop I've ever shopped on!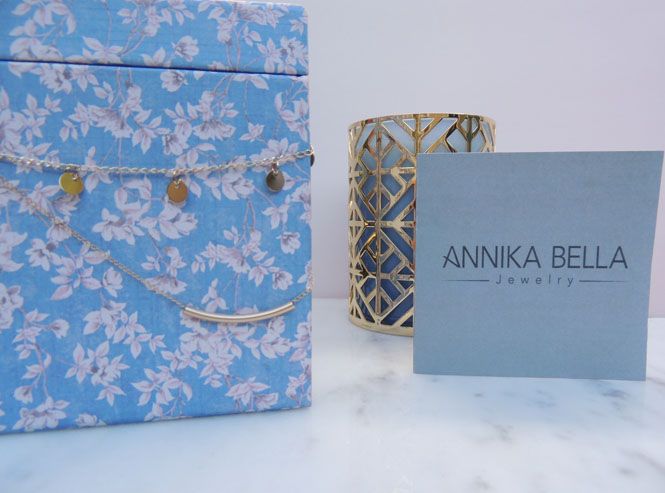 Tips for layering necklaces: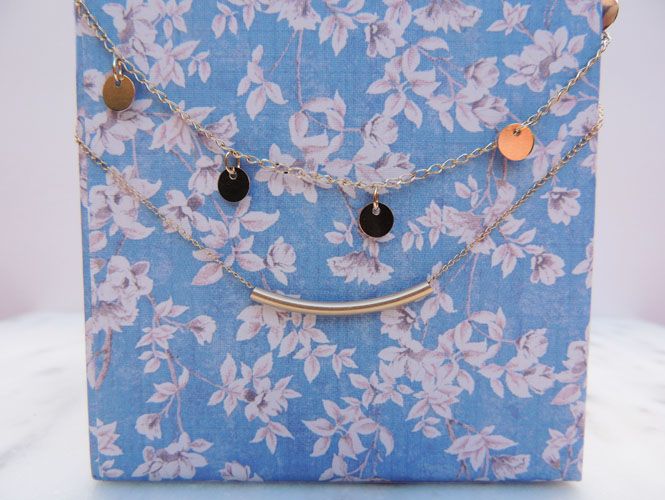 Proportion Matters:
when you're layering necklaces, it's best to wear them in size order - shortest to longest. Symmetry, friends!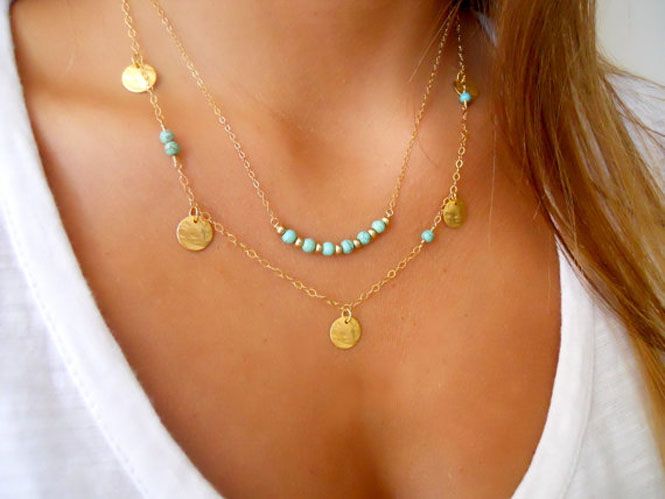 The longer, the better:
I love the way it looks when you layer shorter necklaces with longer - the way they flow looks so beautiful, especially if you're wearing a simple shirt or one that has a scoop neck top.
Keep color to a minimum:
colorful beading or stones are gorgeous when layering necklaces, but keep it to a minimum and go with tons of one metal color (silver, gold) with the stones.
Layering delicate necklaces like these is my favorite because it's simple but still gives a statement. Annika Bella offers so many different types of layered pieces, the three I chose are the perfect combination of different shapes and balance!
Annika Bella Jewelry is run by Dana - one of the sweetest business owners you'll ever come in contact with! I highly recommend her jewelry and she has so many great pieces on her Etsy shop.
You can find Annika Bella Jewelry on Etsy, Twitter and Instagram!
XOXO
Bloglovin|Facebook|Pinterest|Instagram