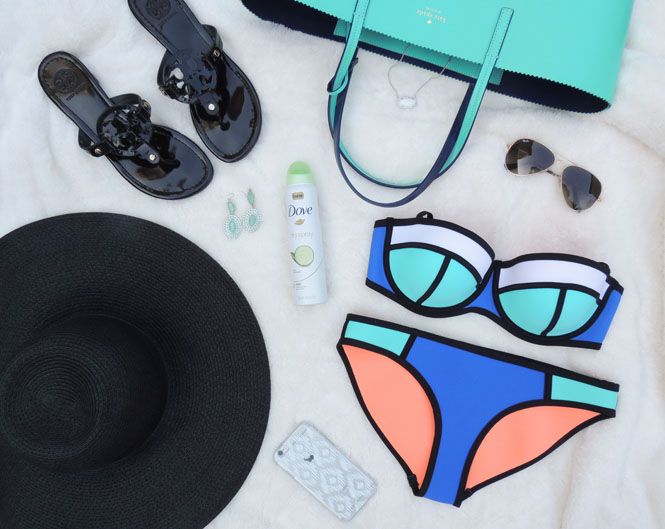 Brought to you by Dove and #TryDry
Every day we're creeping closer and closer to spring and it's making me so excited for warm weather and fun outfits! Taking weekend getaways and fun trips is the best feeling especially during these busy months. There are so many things to worry about when you're packing for a vacation and hoping to have everything fall into place for a smooth trip to your destination and an even better time once you arrive. I've been dying to take a trip somewhere to get a change of scenery and hopefully some gorgeous weather - my packing list is never short, but it's definitely become less stressful and much easier knowing I have my Dove Dry Spray with me!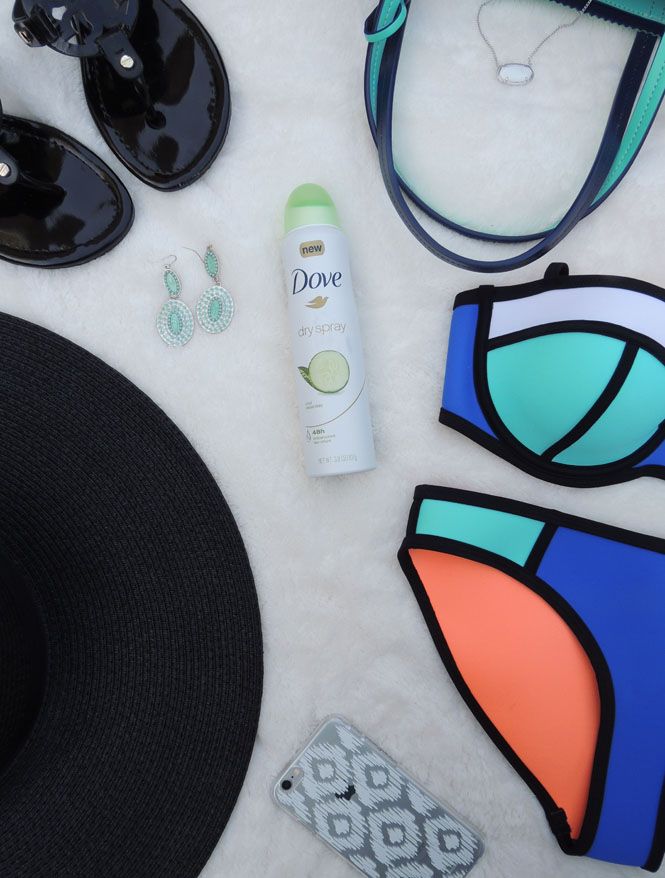 Sandals// Tote Bag// Necklace// Sunnies c/o// Sun hat// Dove Dry Spray Antiperspirant
I'm so excited to have partnered with Dove to talk about one of the most important essentials not just for vacation but for every day use to keep you covered with up to 48 hour odor and wetness protection. Not only does the Dove Dry Spray come in a variety of insanely amazing scents (including natural for all fresh-scent lovers!) and has important moisturizers that help achieve smoother skin.
Must have weekend getaway essentials:
Sun hat:
a cute accessory that doubles as a sun protectant, what's better? I love cute sun hats and I'm so happy to have found a black one to add to my collection.
Tote bag:
I always take a few couple tote bags with me on any trip so that I have choices (duh) and because the more you can fit, the better. If you're going to a beach destination, make sure you have some totes that you don't mind putting in the sand!
Fun jewelry:
I'm not a huge fan of wearing jewelry to the beach, but simple dainty pieces can be really cute with a fun beach outfit!
Fun bathing suits:
when I think vacation, I think bright fun colors and love to have bright colored clothing to celebrate being in such a happy warm place ; )
Small wallet/card case:
there's nothing worse than lugging around a huge bag or wallet in the heat. I love to bring a smaller wallet or even a credit card case on trips so that I don't have much to carry or worry about once I leave the hotel.
Dove Dry Spray Antiperspirant:
my favorite beauty trend lately - you definitely don't want to miss out on trying this product! I swear by this dry spray - it comes in so many different scents (original clean, soothing chamomile, nourished beauty, beauty finish, cool essentials, revive, skin renew and sensitive) and is my favorite because of its instant dry application. Whether you're having a busy day traveling or fun day of relaxing in the sun, this Dove Dry Spray Antiperspirant is perfect for all ages, activities and is by far the best way to experience
real
skin benefits!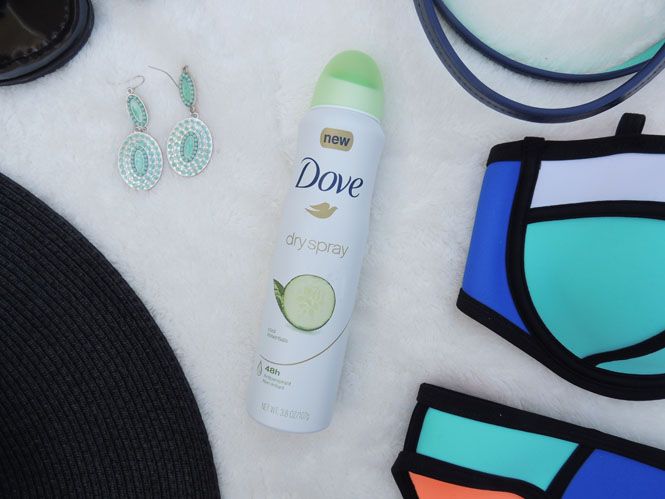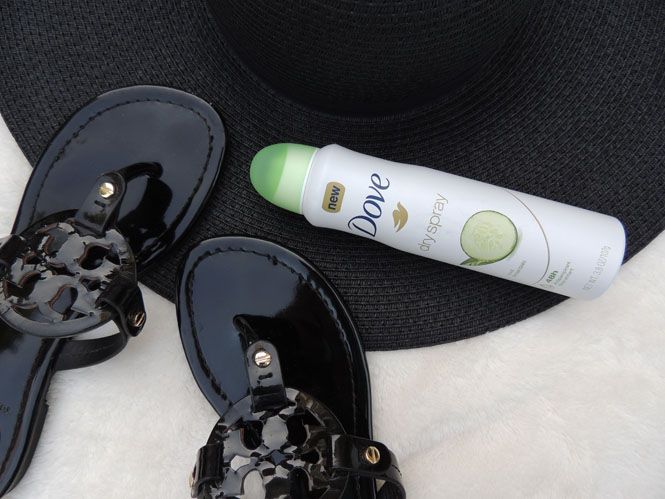 Be sure to visit Dove for more information and to try this awesome product!
You can visit Dove on Facebook, Twitter and Instagram for even more info.
My favorite is the cool essentials and I'm trying the nourished beauty scent next! Do you have a favorite Dove Dry Spray Antiperspirant scent?
XOXO
Bloglovin|Facebook|Pinterest|Instagram