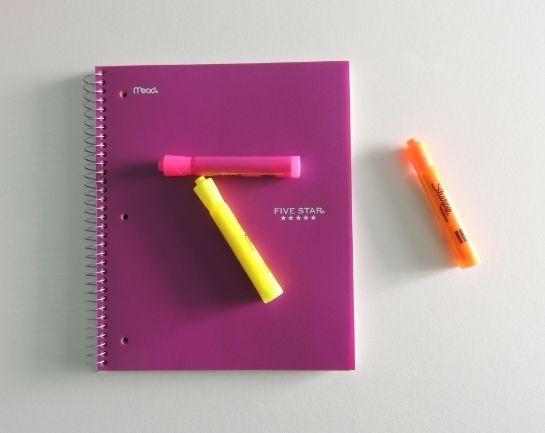 I just started my senior year of college this past week... where does the time go?! I cannot believe I'll be graduating in May! Every year I dread finding out the handful of books that each class requires and I'm pretty sure that every college student can agree with me when there's a teacher who either assigns no textbooks or makes the text optional! I have one professor this semester who listed three books on his syllabus but wrote **OPTIONAL** next to them - and he made it perfectly clear that we didn't have to get them but that he had to list them. How crazy?! Very thankful for that though : )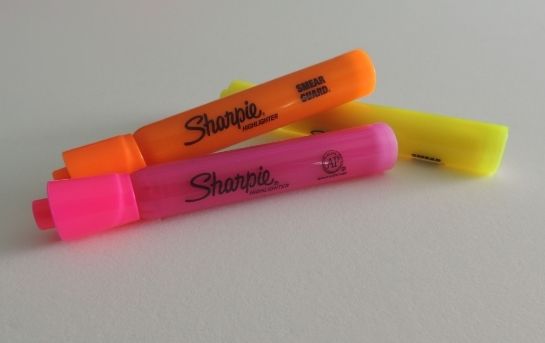 Nothing drives me crazier than a book costing over $100. Really? That is just a book company (or the campus bookstore overpricing their material, I never purchase any books from there!) trying to make a profit which makes sense from a business perspective however there's no WAY I'd spend that much on a book. I hear about students all the time who spend nearly $800 on books and that is just something I would never do. Luckily, I no longer have to search endlessly for the cheapest priced books or spend a fortune - thanks to Campus Book Rentals!!
Campus Book Rentals is an extremely convenient way to buy and sell your books! The company prides themselves on having students pay reasonable prices for their books and they guarantee the lowest prices and best buyback prices too! They offer anywhere from 40% to 90% off every single day and nothing is better when you're forced to buy tons of books. Another one of my favorite perks - they offer free shipping BOTH ways! Campus Book Rentals has been named "best company" by many different sources and I definitely can see why!
If I have a textbook that isn't electronic, I always highlight important things and make notes to myself. I find that doing this makes it much easier to focus and study and many book companies don't allow you to do this when you rent their textbooks - but you can highlight away when ordering your books here! I also love the fact that with every textbook purchased, they donate a portion of the sale to Operation Smile.
Over $100,000,000 has been saved by using Campus Book Rentals and that's another reason I won't be purchasing my books anywhere else this semester! The school year can be stressful enough which is exactly why buying textbooks shouldn't be.
Another way to keep the stress level to a minimum is by staying organized. This is SO important and I wish I was always as organized as I would like to be! The best tips I've come across that have always been extremely helpful:
Always use a planner:
as you probably all know by know, my planner obsession is completely out of hand!! I currently have three different planners for this year and I've been using them all SO much. I love writing everything down and truthfully when it comes to school, I have to or 90% of assignments would never get done! I love using fun stickers to decorate my planner and keep it organized too.
Color codes:
go buy some fun colored highlighters and highlight EVERYTHING! Well maybe not
everything
but I think you see where I'm going with this! I highlight notes, important dates to remember; anything to help me stay organized and get things done.
Make list after list:
when I get a syllabus for each class, I go into Microsoft Word and make a list of every single assignment for every class in order of the dates they're all due. I've found this to be extremely helpful (on top of all the planner organizing) because it really assures me that I'm not forgetting to do absolutely anything!
Take good notes:
for some classes I take notes while for others I print out the PowerPoint slides (if it's possible). Depending on the class, I find that writing things down helps me learn and retain information but there's some classes that either have way too much writing to possibly grasp what's happening or it's a subject that I don't think I'll need the extra writing for. Either way, having really good and organized notes will help you to study when it comes time to. It's crazy to me whenever I see someone never writing anything down - I'll never understand!
Have an organized work space:
if my desk is a mess, then my life likely is too (just kidding, sort of). Find cute storage and filing boxes to keep the semester's handouts in, keep a jar of extra pens handy, light a pretty candle and buy yourself a calendar to keep on your desk. Nothing keeps me more organized!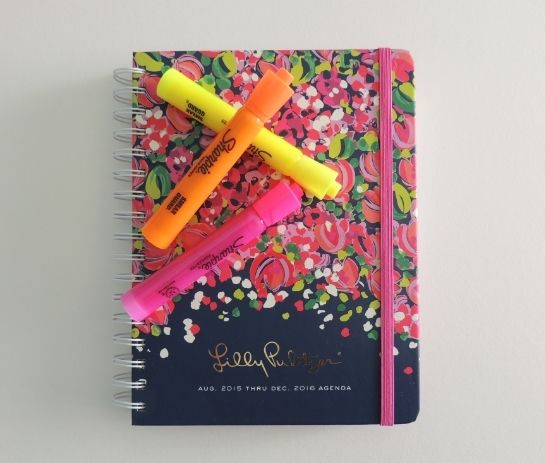 Speaking of calendars, I made this freebie calendar printable for you guys!
I always make colorful, monthly calendar sheets for myself to keep on my desk or hanging on my bulletin board. I usually write important things down that I need to see and have readily available without looking in my planner(s). If you guys enjoy this month's printable, let me know and I'll gladly start making them every month! : )
Make sure you visit Campus Book Rentals and Operation Smile to find out more and to place textbook orders!! Trust me you'll be so excited to see the prices they have versus other websites! Good luck and I hope you have a wonderful Fall semester! : )
XOXO
Bloglovin|Facebook|Pinterest|Instagram