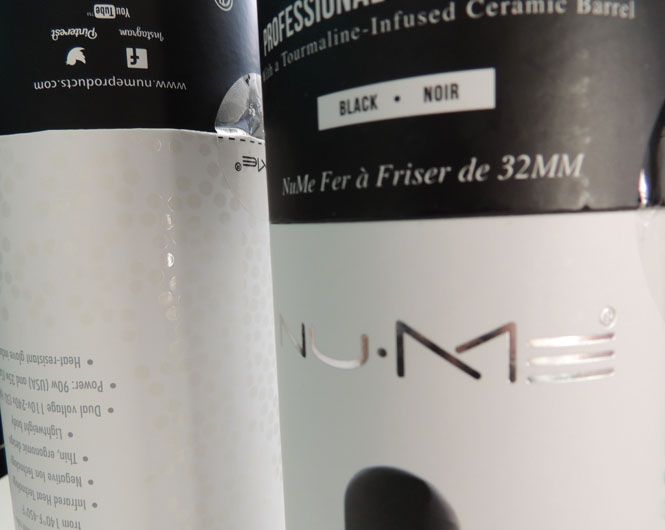 No matter what hair type you have, you've likely noticed how popular curling wands have become over the years. I love using a curling wand much more than using a curling iron - the curls come out better, more natural and it's much easier and quicker as well. For a long time, all I wanted to do was straighten my hair. My hair is naturally curly but they aren't the same curls you can achieve with a wand, which I do like because it gives me the option of having many different curled looks. Although as I've gotten older, I curl my hair way more than using my straightener mostly because I love when my hair looks full and how curls look good on all types of hair!
Curling your hair or achieving a certain look is often difficult especially if you aren't a seasoned hair curler. (is that even a word?) I'm 21 and it still takes me a few tries when I try a new style! But I will say, curling your own hair with a wand not only gives you more natural looking curls but also is so much quicker.
With that being said, there are so many different types of wands to choose from - from brand to barrel size to metal, there's so many choices and each will leave you with a different type of curl. The bigger the barrel size, the looser your curls will be. The smaller the barrel size, the tighter and more bouncy your curls will be. Using a larger barrel also helps to add volume to your hair and make it look fuller!
Probably about 5 or 6 years ago, my mom bought me the Conair Infiniti curling wand and it's still kicking today! Seriously, I've talked about this wand before in my favorite beauty products post and for good reason - its an AMAZING wand! You can buy it for $40 and it gives you gorgeous curls. While I've always loved this wand and still do, my sister Daniela and I both use it now and I've been thinking for a while about buying a new one to add to the collection and in a different barrel size too.
Jasmine from Classy Sassy and A Bit Smartassy recently told me about a sale that the well known brand Nume was having - a 2 for $39 curling wand special. Now if you know the brand, you know that their products are on the expensive side. When I found out about this deal, I didn't as much as hesitate and bought two new wands!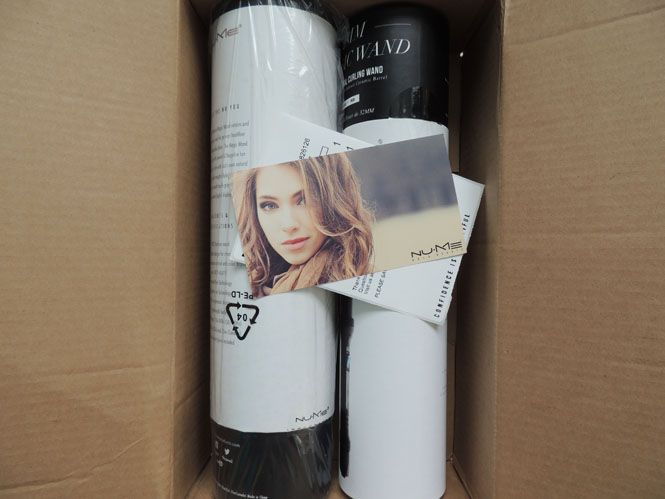 I purchased the Magic 25 MM wand and the Classic 32 MM wand. After anxiously awaiting getting my wands and after trying them, its safe to say that I am obsessed and will most definitely be purchasing from Nume again and again and again!!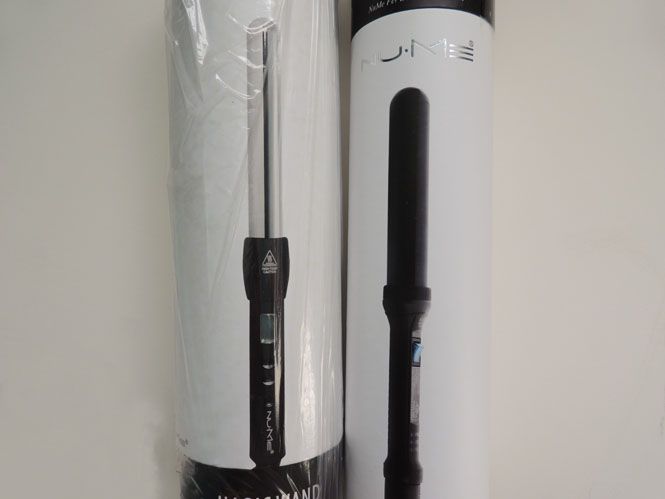 The Magic 25 MM Wand:
This wand (converted to inches) is about 1". Based off of what I'm used to when curling my hair with a wand, this wand gives much looser and bouncier curls. The curls still come out fairly tight, but at the same time they resemble tight beachy waves which is such a pretty look!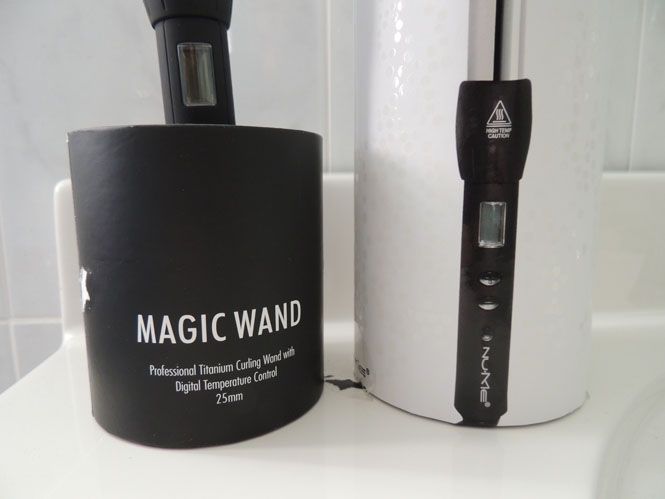 The Classic 32 MM Wand:
I was considering a different wand over the 32 MM (around 1.25"), but going with this one was definitely the right choice. My sisters hair is super long and mine is pretty long too but for certain looks I like to have looser and more natural looking curls that aren't actually natural. This sized barrel creates loose and big curls and adds a LOT (in a good way) of volume to my hair! I find that I need more hair spray with this sized barrel, but that's also because of the length and heaviness of my hair. Looser curls is such a pretty every day look and doesn't look over done. On shorter hair, this wand is definitely a must also to create waves! A 1.25" barrel is also perfect if you're doing an up-do and want to add volume so that your bun, ponytail etc isn't tight against your head.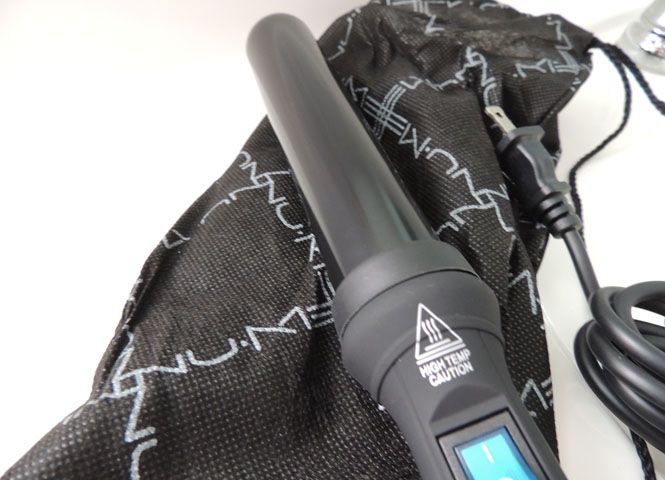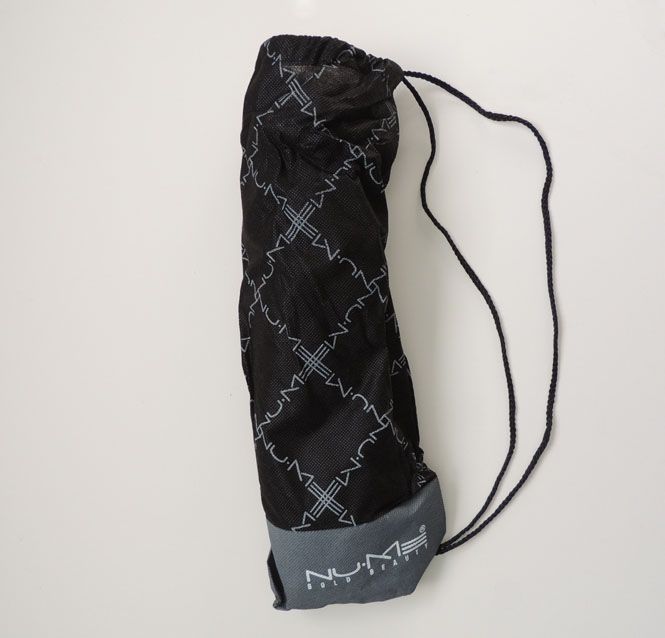 This wand came with its very own heat protection glove and a carrying case that is heat resistant!
I absolutely LOVE both of my Nume wands and I highly recommend them to anyone - whether you're a natural at curling hair or haven't ever picked a curling wand up before, they're super simple to use and are of such great quality. Now that I know I love their products, I've been looking at the other offered products nonstop! I'm going to need a new hair dryer soon and I'll definitely be purchasing it from Nume!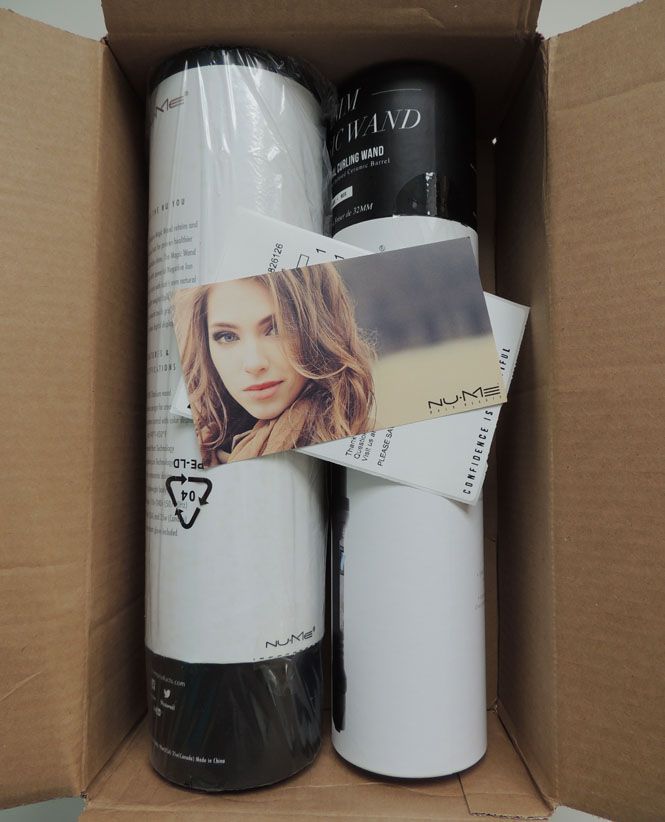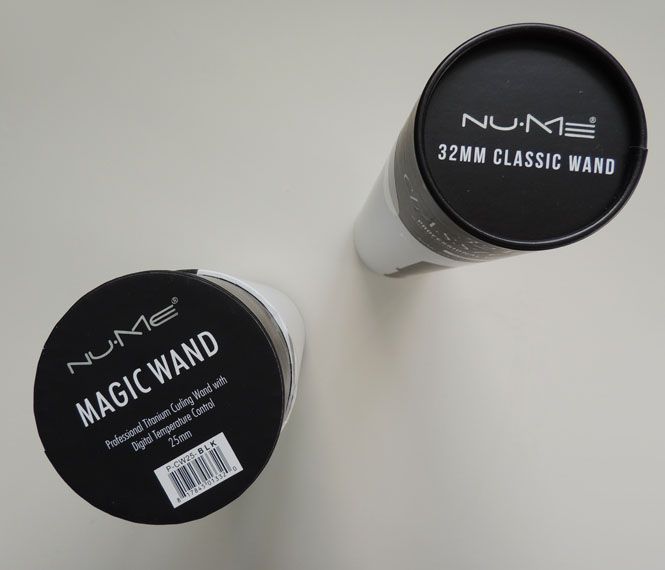 Tips and tricks to successfully curl your hair with a wand:
Know what look you're going for and be sure to measure the size of the barrel before buying a wand! Remember, the bigger the barrel the looser the curl.
For short(er) hair lengths, using
a reverse wand
which will help you achieve tight waves rather than tight curls.
Here
is Nume's version of the reverse wand!
Start curling each piece of hair further up/closer to your scalp for overall added volume
On either side of your face, curl each piece
away
from your face! So on the right side of your face, curl toward the right and on the left side of your face, curl each piece to the left. This is the most important thing to remember when curling your hair in my opinion!
If you have thin hair, choose a curling wand (or any heat related hair product in general even) that has a custom temperature feature. Your hair will curl faster the thinner your hair is, so this is important to prevent burning your hair.
Use a protective
heat resistant glove
when curling your hair - especially with a curling wand! I can't tell you how many times I've burned my fingers on my wands. Also - if you have gel polish and just got your nails done, you'll definitely want a glove like this... I've had my gel polish start to melt from the heat! Not fun!
When using a smaller barreled wand, (like my
Conair
one which is 3/4") run through the curl before applying hair spray/mousse with your fingers for a more natural look that won't destroy the curls
Bigger curls tend to make your face look slimmer - I'm not sure why, but it definitely works!
What are your hair styling tools and tips to curl your hair?
XOXO
Bloglovin|Facebook|Pinterest|Instagram